Have People Flocking to You!
When you are exhibiting and promoting your business at an event it's vital to do something special to attract potential customers and make them remember you over the competition.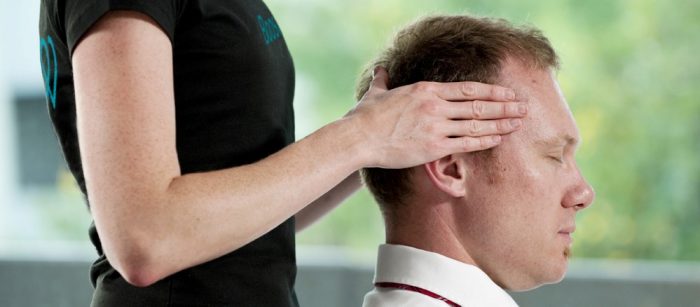 Whether for a conference, tradeshow, corporate hospitality, or AGM, we help you maximise your presence and make your company stand out from the crowd!
Offer something healthy, fresh and exciting
Boost your visitor numbers
Increase the time visitors spend with you
Generate more leads & sales
Get people talking about you
Create a buzz around your exhibition space
Build a positive impression
Treat your customers & staff with our wellbeing offering
Our team can build brand awareness for you by wearing your branded clothing and giving out promotional materials or free gifts. We can collect names, business cards and contact details for you to use as leads later on.
We promote your brand in a positive way by presenting a warm, friendly and welcoming face to your visitors.
Tension Busting Back Massage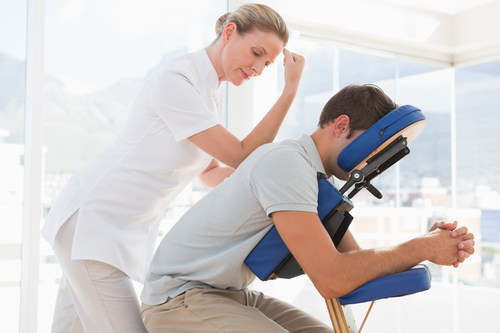 Our clothed, chair massage gives you the edge by drawing customers to you and spreading your presence by word of mouth across the exhibition space.
As well as attracting potential customers, it also puts them in a more relaxed state of mind, allowing them to be more receptive to your message, products and services.
We've seen delegates wait for 20 minutes to receive a complimentary back massage, then return later with their colleagues!
Exhibition real-estate is valuable, so you want to use every inch wisely – Our special massage chairs mean we only need a 1.5 metre square area and can be placed prominently at the front of your stand. We adjust the time we spend with each end-user depending on demand and each therapist can see plenty of people in an hour.
Smoothie Bikes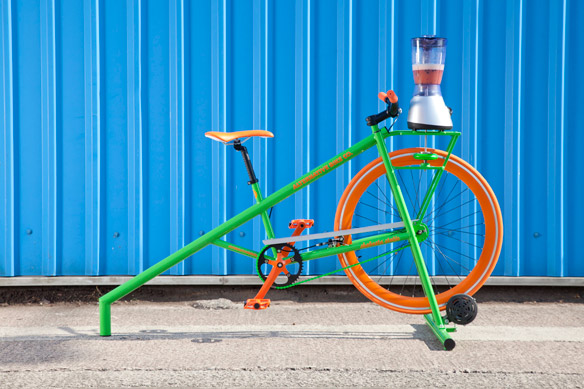 Our awesome smoothie bikes fitted with a blender that spins as you pedal, creating healthy fruit smoothies in minutes…. If you want your exhibition space to catch people's attention, this is it!
With a small footprint and very high turnover of users, our bikes easily draw a crowd that you can convert into leads and future clients.
We can provide our expert, insured health specialists from a few hours to any number of days, depending on your needs.
Wellbeing Experts to Speak at your Corporate Event
Here at Boost Wellbeing we know how important it is to provide thoughtful and engaging presenters that can speak to an audience in a way that creates meaningful change.
We have a roster of experts in their respective wellbeing fields who can talk about any aspect of health and wellbeing that suits your objectives – From Resilience and Nutrition to Mental Health or Physical Health.
Whether you'd like a keynote speaker to set the tone of your AGM or prefer a variety of wellbeing offerings for staff to dip into during their scheduled breaktimes, we have solutions to fit.
We cover the whole of the UK – Drop us a line using the form below to learn how we can inspire your people to achieve their potential.