Our experienced nutritionists can provide anything from a one-hour workshop discussing healthy eating, nutrition and labelling and from informal drop-in sessions for tailored dietary advice, to full-blown healthy cookery demonstrations.
If desired, we can even include your colleagues' families in the education to make the impact as wide-reaching as possible. We can also bring along our smoothie-bike to create a buzz in your workspace!
Our knowledge can be accessible to all through email bulletins on healthy eating (to support fitness, to lose inches/weight, to increase energy levels, "meat free Monday" recipes etc.) and dedicated email and phone, or forum support within your intranet.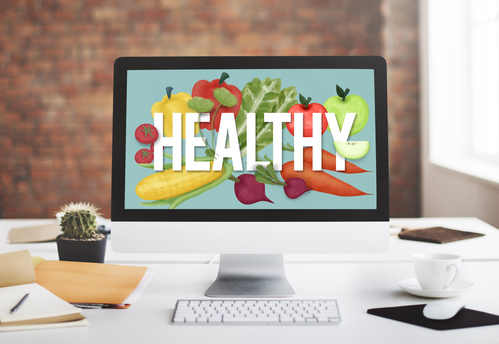 Nutrition Workshops
Our workshops offer a variety of empowering and engaging nutritional topics. These workshops can be tailored to focus on a specific theme, stand alone or form a continuous weekly or monthly programme.
A good starter workshop would be our 'Food for thought' workshop which highlights the principles of healthy eating. It entails discussing the food groups (Eatwell plate) and relating it to our busy lives, Q&A, visual aids and an engaging activity utilising food models.
The content of the workshop includes a takeaway literature specific to your focus (booklets, fact sheets, leaflets, recipe cards etc.) for each person.
On completion of workshop your staff will be able to:
Utilise practical skills to incorporate healthy eating into their busy lives
Be confident in making informed and sustainable healthy lifestyle choices
Dispel common myths around nutrition and healthy eating
Healthy Eating Cookery Demonstration
There's no better way to encourage cooking low sugar, fat and salt recipes and motivate change than seeing it in action… Especially after tasting the delicious results!
We will demonstrate a quick and easy recipe featuring wholesome and affordable ingredients. Your colleagues will leave with the recipe card and confidence to continue healthy cooking at home. The portion size will be enough for a light lunch for everyone!
What's on the menu? (example)
Spicy mixed bean lentil chilli
Grated cheese
Tortilla wrap
Mexican salad
Recipe card
Smoothie Bike Package
Create a buzz in your workspace with our awesome smoothie bikes!
This is not only a fantastic way to make great tasting nourishing smoothies, but an innovative device that really gets your colleagues interacting whilst learning about healthy eating and being active.
Our stationary bike is fitted with a blender that spins as you pedal, creating healthy fruit smoothies in minutes!
Nutritional Fact Sheets
We can provide informative and useful guides to keep your staff educated about any aspect of nutrition. We are happy to tailor any guide specifically to the lifestyle of your staff to make them as relevant and effective as possible.
We cover the whole of the UK – Drop us a line using the form below to learn how we can inspire your people to achieve their potential.