Why Invest in Resilience for your Staff?
Stress is a small word with a huge impact upon the performance of your staff and the organisation as a whole – In 2019/20, 17.9 million working days were lost due to work-related stress, anxiety or depression.
Without support during demanding times, people become less productive. Their judgement and decision-making can be poorer, meaning mistakes happen, accident rates go up and less work gets done. They are more likely be irritable and communicate less well with colleagues and customers. Sickness absence rates increase as employees begin to feeling overwhelmed and unable to cope.
As well as the personal cost to individuals, these factors place a burden on businesses to provide sick pay and find alternative resources to cover any absence.
Businesses thrive when their people are happy and healthy. Resilience is the ability for a person to adapt and grow during adversity, plus being able to bounce back more easily afterwards.
Resilient people are…
Happier colleagues
More engaged
Great ambassadors for your company
Less likely to be unwell
Significantly more productive
… So it makes perfect business sense!
Below we have listed some examples of our Wellbeing Workshops that have tangible, immediate benefits that reduce the risk of stress affecting your business.
The workshops listed aren't all that we do – If you don't see a solution that fits your needs then drop us a line – We can offer any form of education with run times of as little as 1 hour, to full days, depending on your requirements.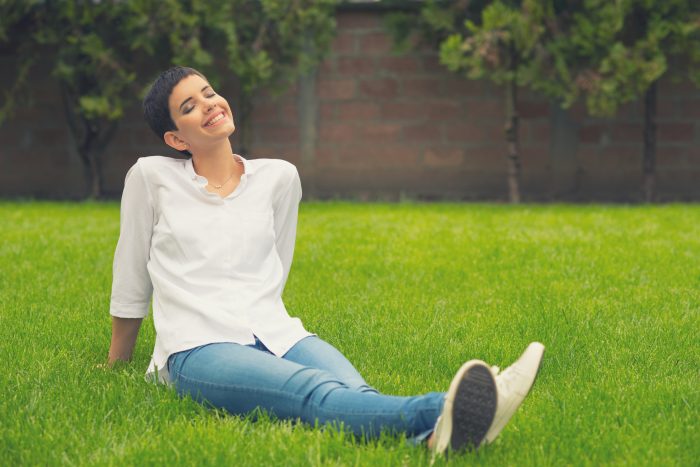 Stress Management and Resilience Training (SMART)
This course is currently being offered to all Siemens Plc employees (~14,000 people) across the UK and has been delivered at Rolls Royce, Dudley Citizen's Advice and ThermoFisher Scientific.
We've had over 5,000 people attend to date and several hundred people have taken the time to provide online feedback, from which we can see it is highly effective –
90% of those who attended felt better equipped to manage stress and maintain their resilience following the training
97% would recommend the workshop to a colleague
Learning Outcomes –
Improve understanding and destigmatise the issues surrounding mental health – specifically the "big three"; stress, anxiety and depression
Help individuals recognise behavioural changes in themselves as they begin to feel stressed
Educate individuals on what energy and resilience are and help them create a personal plan on how to optimise them
Increase personal confidence in how staff look after themselves or support a colleague
Help individuals to work more effectively with their colleagues and teams when the pressure is on
Give a firm grounding in resilience techniques, including a practical exercise using Mindfulness and the impact of Mindfulness on thoughts, emotions and behaviour
Advise on other ways to strengthen resilience, such as good sleep hygiene, the use of technology and how physical exercise can play an important role in maintaining good mental health
Building Resilience – Staying Healthy, Happy and Resilient
Did you know your resilience isn't set in stone, but can be built up just like fitness and strength?
Our workshop has been designed to be an interesting and informative session which will help everyone, no matter who you are, or what challenges you're facing.
What we cover:
Understanding how you are feeling
Stress and the body
Why not all stress is bad
How long-term stress can be damaging
The warning signs of stress
The stress bucket idea
An integrated model of mind-body maintenance
Getting your head straight
Examining bad habits
The importance of exercise
Eating right
Getting enough sleep
Learning to relax
Dealing with workload and getting some balance
Looking after other people
Signposting other sources of support in Siemens
Mental Health – Awareness
This workshop is suitable for staff at any level who would like to learn more about mental health. It focuses on how to support you and your organisation by understanding the significance of mental health awareness and prevention and how to help reduce mental health issues. It's important to remember that mental illness is not a sign of weakness – It can affect anyone at any given time.
This workshop looks at mental health in the workplace, including common mental health conditions and their signs and symptoms, stigma and self-care. Participants will also receive a manual full of helpful information for development and further learning. The session can very much be tailored so that is it the best fit for your team.
The course at a glance:
Mental health and the workplace
Factors affecting mental health
Mental health and physical health
Stigma and other barriers in the workplace
Dealing with Stress
Warning signs
Common mental health conditions
Drugs and Alcohol
Supporting others
Taking care of yourself
Dealing with Ambiguity and Anxiety
The ongoing uncertainties around new ways of working, the economy and job security represent at best a continuous background hum of stress and at worst are provoking significant levels of anxiety in many people.  The future feels nebulous, sometimes confusing and one that is hard to plan.
This session is a mix of theory and practice.  We look in some detail at why humans see ambiguity as a potential threat, where we are in the adaptation curve, how we can see things differently from each other and how to calm ourselves when it all starts to feel too much.
We explore:
Different reactions to risk
What anxiety looks and feels like
The foundations of psychological safety
Dealing with unhelpful thoughts
Dealing with anxiety-related compulsions
The AWARE technique
Techniques to calm the body
The basics of leading others who may be feeling anxious
Further reading and support
Positive Mindset
Over the past twenty years there's been a quiet revolution in psychology.  There's now much more of a focus on understanding how you can be a truly great version of yourself, even under the most difficult of circumstances.
In this webinar, we harness the research and talk about what you can do to lead an energetic, happy and fulfilled life. There's no better time than now to try these ideas out.
What's covered?
The three pillars of positivity
The value of positive emotions
A formula for authentic happiness and how to use it
How we fall into negative thinking traps and what to do about this
The power of reframing and the growth mind-set
Dialogue and Difference
Build deeper and more productive working relationships through working with difference and dialogue.
Learn about how to appreciate and use different thinking styles
Equip managers with the skills not only to listen better, communicate much more effectively and to deal with crunchy issues, if and when they appear, but also have the essential relationship skills that are essential to a resilient and high-performing culture.
Drive up engagement during times of change
Some theory and lots of time to practise
Delivered by business psychologists and professional actors
Dealing with Friction and Conflict
This masterclass looks at conflict and how to deal with the inevitable frictions that are part of working like.  Working again in small groups of no more than 16 people, we look in depth at:
How conflict arises
How our views of ourselves and others can create friction
What conflict looks and feels like at a psychological level
How personalities change under pressure
How to diffuse conflict
How to repair broken relationships
Life Coaching Surgeries
Life Coaching is an incredibly effective method to identify areas in your life where you need to make changes or achieve balance in order to be happier and healthier.
Our life coaches can also help you with –
Greater motivation, focus and fulfilment, a sense of purpose and enhanced self-awareness
Improved confidence, positivity, self-belief
Better balance between work and personal life
Improved organisation and time management
Greater creativity and decision making ability
Better relationships and communication
Increased health and wellbeing, reduced stress
We're Not Just Trainers
Each of our resilience experts hold one (or more) of the following distinctions; Qualified Psychotherapist, Counsellor or Psychologist.  You can be assured of the highest levels of quality, training and experience and depth of knowledge that means we can be reactive and flexible to the needs of each group.
We cover the whole of the UK – Drop us a line using the form below to learn how we can inspire your people to achieve their potential.