Christmas Day Can be Delicious AND Healthy
Christmas should be enjoyed to the full BUT if you don't want to derail your diet or you want to avoid trying to sweat off the pounds in the gym come January, then take a look at some of the ideas for alternatives to the traditional Christmas dinner in our factsheet below.
Our suggestions will help you stay within a healthy calorie range (approximately 2,500kcals) – and you won't have to miss out on any of the festivities!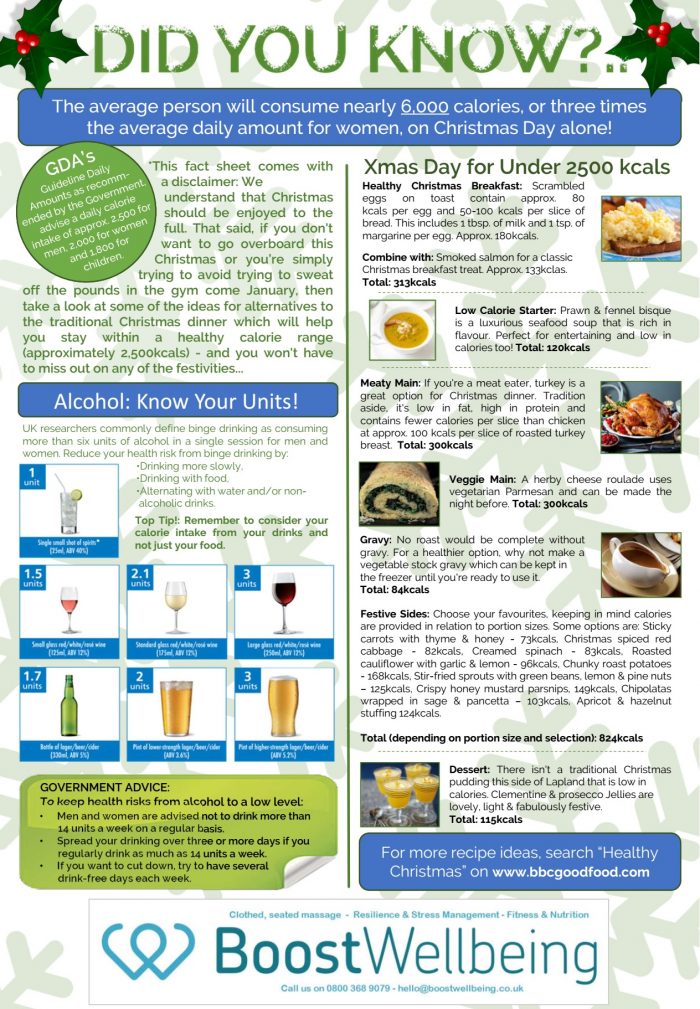 Looking for Support in your Workplace?
Here at Boost Wellbeing – Hands on Health UK we know how important it is to keep your mind and body healthy.
We can support you with face to face sessions or remote webinars on fitness, nutrition, sleep, musculo-skeletal health and much more!
Get in touch with us to learn how we can help you and your colleagues feel sane, satisfied and supported as the new normal continues to unfold.
Why not take a look at our other services, many of which can be delivered safely either in person or remotely.
Healthy Best Wishes – The Boost Wellbeing Team